Join us for the first Cannabis Carnival 2022!
Register for free
*21+ years old is REQUIRED with photo ID
We will have snow cones, cotton candy, a photo booth, and games and some other silliness! Some of your favorite vendors will be making an apperance and giving out free swag. So, come on down and get in on the best discounts in town! Listed below are the vendors having deals.
We will be giving away a Puffco as well as raffling off a beautiful bong. Stop by any Green Front location for more details.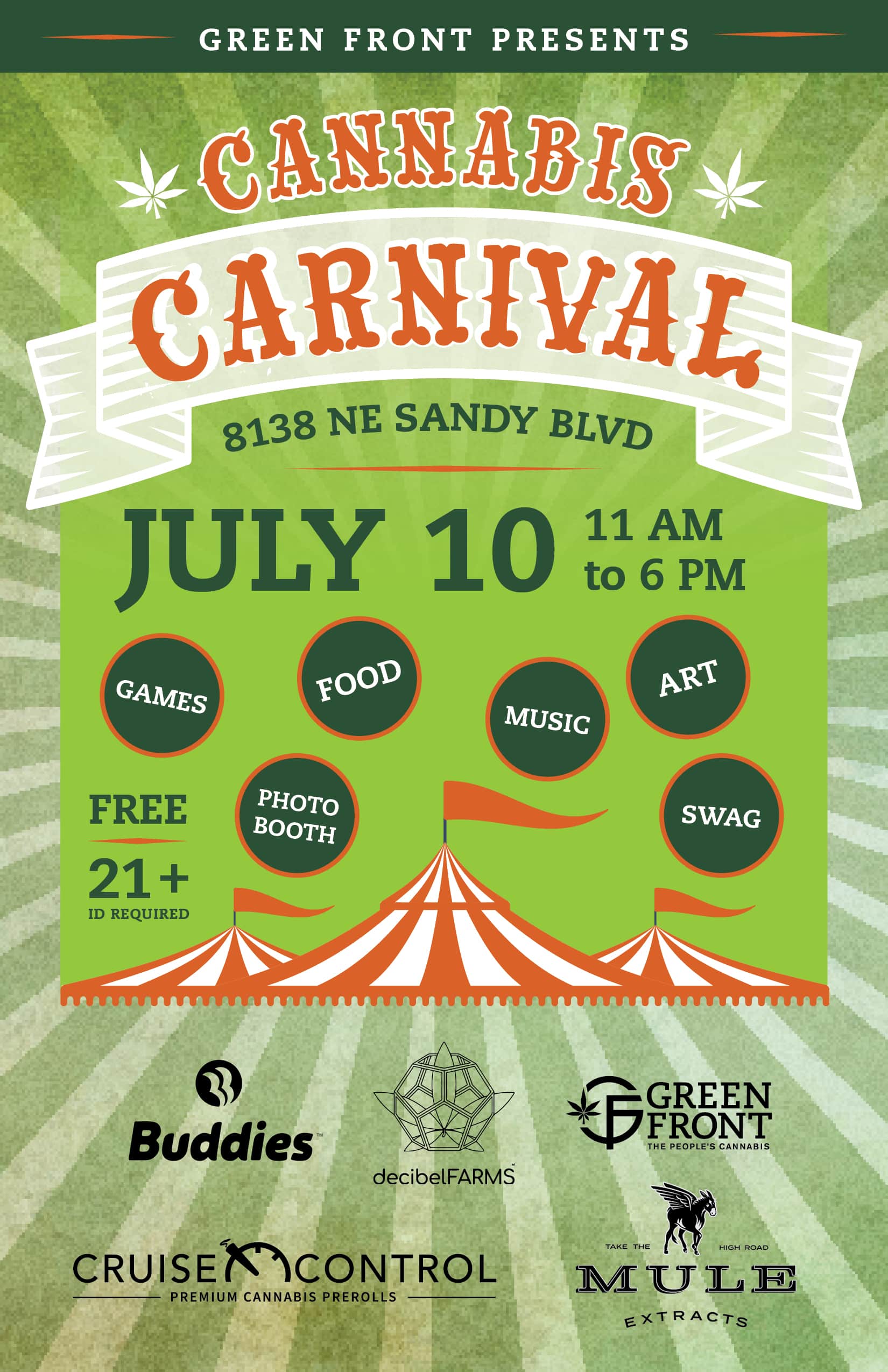 25% off all rosin!
Buddies – 40% OFF
Bo's Nose – 30% OFF
CBDiscovery – 40% OFF
Chompd – 20% OFF
Decible – 40% OFF
Drop's – 20% OFF
Disco Dabs- 20% OFF
Gron – 30% OFF
Hapy Kitchen – 30% OFF
Higher Cultures – 50% OFF
Highland Provision- 30% OFF
Mule – 30% OFF
Portland Heights – 30% OFF
Select – 40% OFF
Shadowbox – 20% OFF
Verdant – 40% OFF
Viola – 50%
White Label- 30% OFF
WYLD – 40% OFF